There are many challenges in healthcare, which 1500+ EIT Health Alumni are solving. While discussing the action plans for 2020, Timo from Nursebeam suggested focusing more on educating both healthcare providers and patients, including improving communication.
"What if we try edutainment approach? Most of the medical information out there is deadly serious, which turns off the patients and is boring for the providers. Like Dora the Explorer in the "Dora and the Lost City of Gold" uses songs to build good habits, as a community we can create content to promote healthy lifestyle habits. As a community, what if we create new kind of dances to learn about cancer, antimicrobial resistance or flu?"
EIT Health Alumni is organizing annual get-together every year before EIT Health Summit. Besides discussions on setting agenda for 2020, there were also presentations from start-ups within EIT Health Alumni community, sharing their experiences on start-up journey on creating healthcare of tomorrow.
In the keynote Maria Sievert from Inveox shared how she saw how in pathology labs the sample mix-ups can cause false positive breast cancer results. For her friend that meant removing both breasts, only later to discover that procedure was a mistake. This inspired her to create Inveox, which transforms how samples are being collected and handled in medical labs.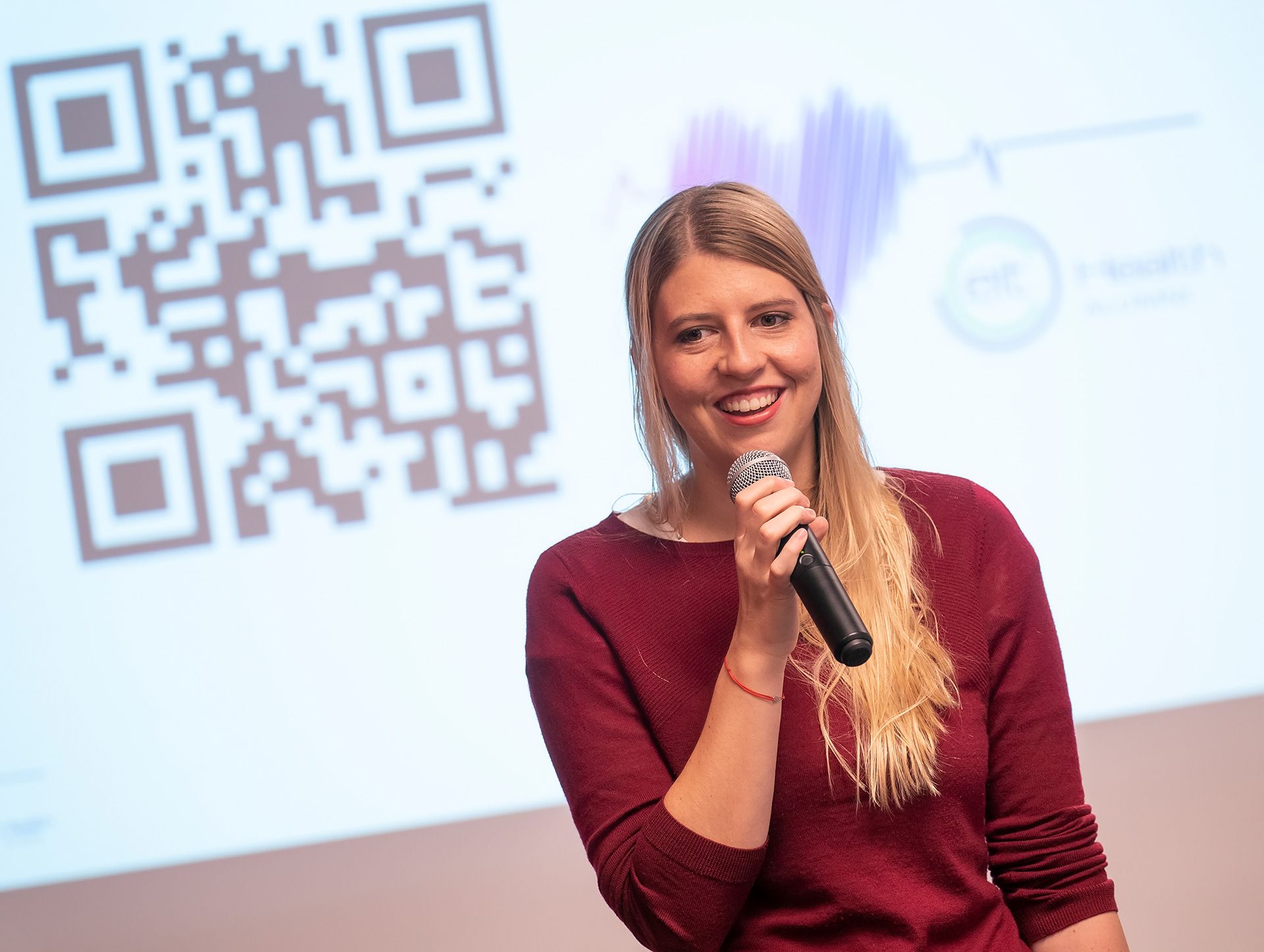 "A lot of the process is actually non-medical, except the end step of diagnosis. Being just an engineer helps with different perspective." is in Maria's opinion why her and many other non-medical founders can reshape healthcare. "Our biggest competition is the pen and the paper," she adds. "Many doctors like to work and write the way they like, not following standards. Thus gradual retraining is required. We have been creating YouTube videos to educate doctors why digital is more secure than fax for example."
In the afternoon, Eszter Ozsvald from Wearnotch and Flavia Wahl from iBreve led sessions how to survive the time constraints of remote teams and stressful days of start-up life.
The tips for remote teams to stay in touch:
Chat every day with your fellow members
Talk every other day with camera on (to see also body language emotions)
Meet in person every 2-3 months
Best practices for managing stress:
Build routines
Distribute clear responsibilities
Get enough sleep
Have walking meetings
Take social coffee breaks