In the past year healthcare providers as well as insurers have seen unprecedented challenges. Nursebeam, among other digital health innovators as MyDoc and CareVoice was invited to these discussions at Virtual Asia Conference on Healthcare and Health Insurance 2021, organized by Asia Insurance Review.
During the session Timo was sharing insights how travel healthcare has been evolving during COVID19 times and what is the outlook of opportunities for insurers in Post-COVID19 era.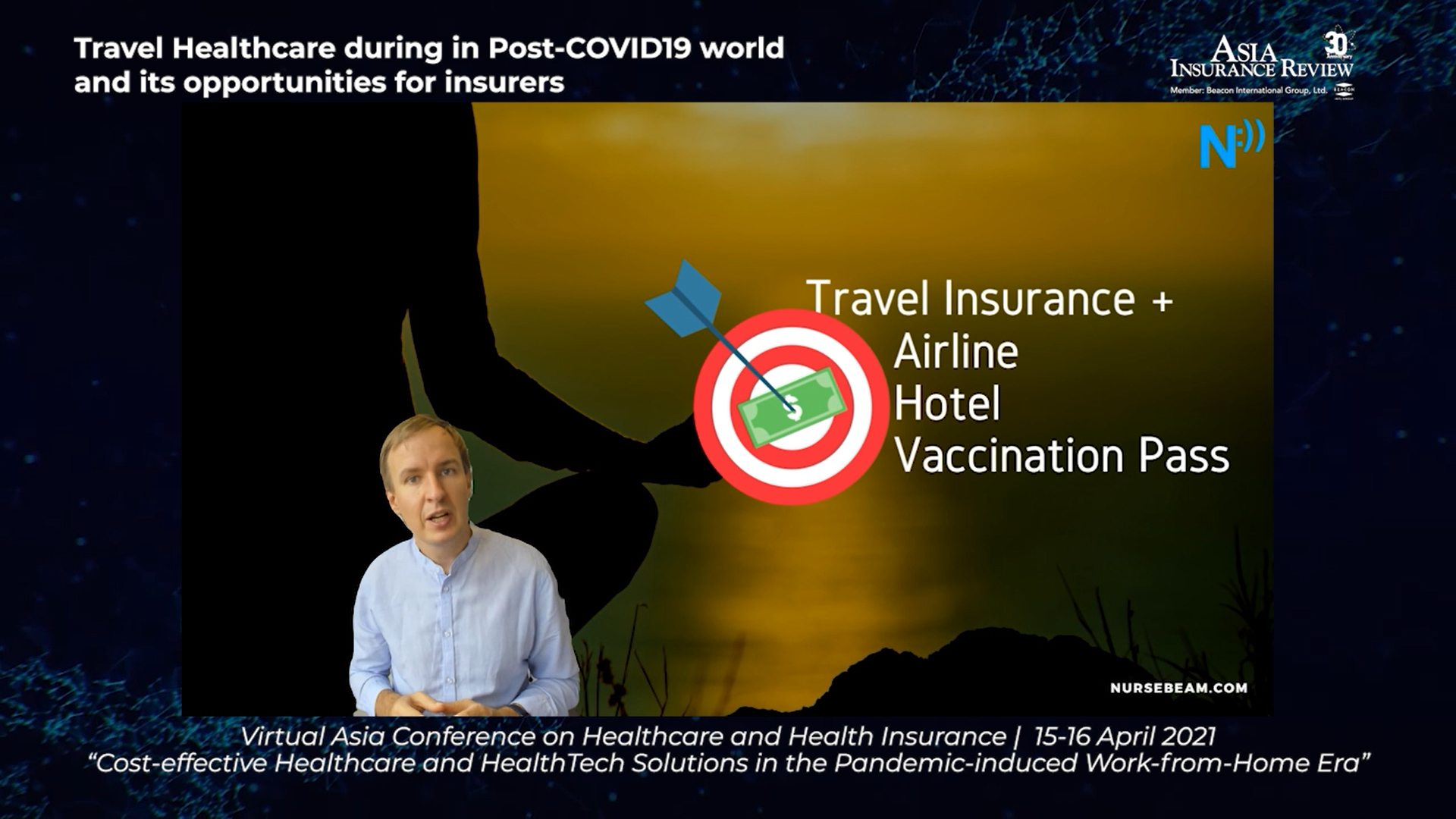 If you missed the session, but you're curious to learn more on the topic, reach Timo directly at timo@nursebeam.com for quick recap on the session.